Fire Station 1 Solar Energy Demonstration
With 360 solar panels covering its roof, Central Saanich's Fire Station 1 is a shining example of cost-effective renewable energy. By harnessing the sun's free energy, the panels generate approx 140 mega watts of energy annually (the equivalent to the energy used by 12 homes in a year).
Station 1 is built to LEED (Leadership in Energy Efficiency and Design) Silver standard and includes geothermal heating and solar hot water pre-heating. The project was funded from the District's Climate Leadership Reserve Fund, which will recoup the investment through savings from reduced hydro costs without any impact on property taxes.
Learn about our solar array:
If you're ever visiting us at Fire Station 1 on Keating, you'll see the power output of the solar panels is displayed in real time is displayed at the front desk.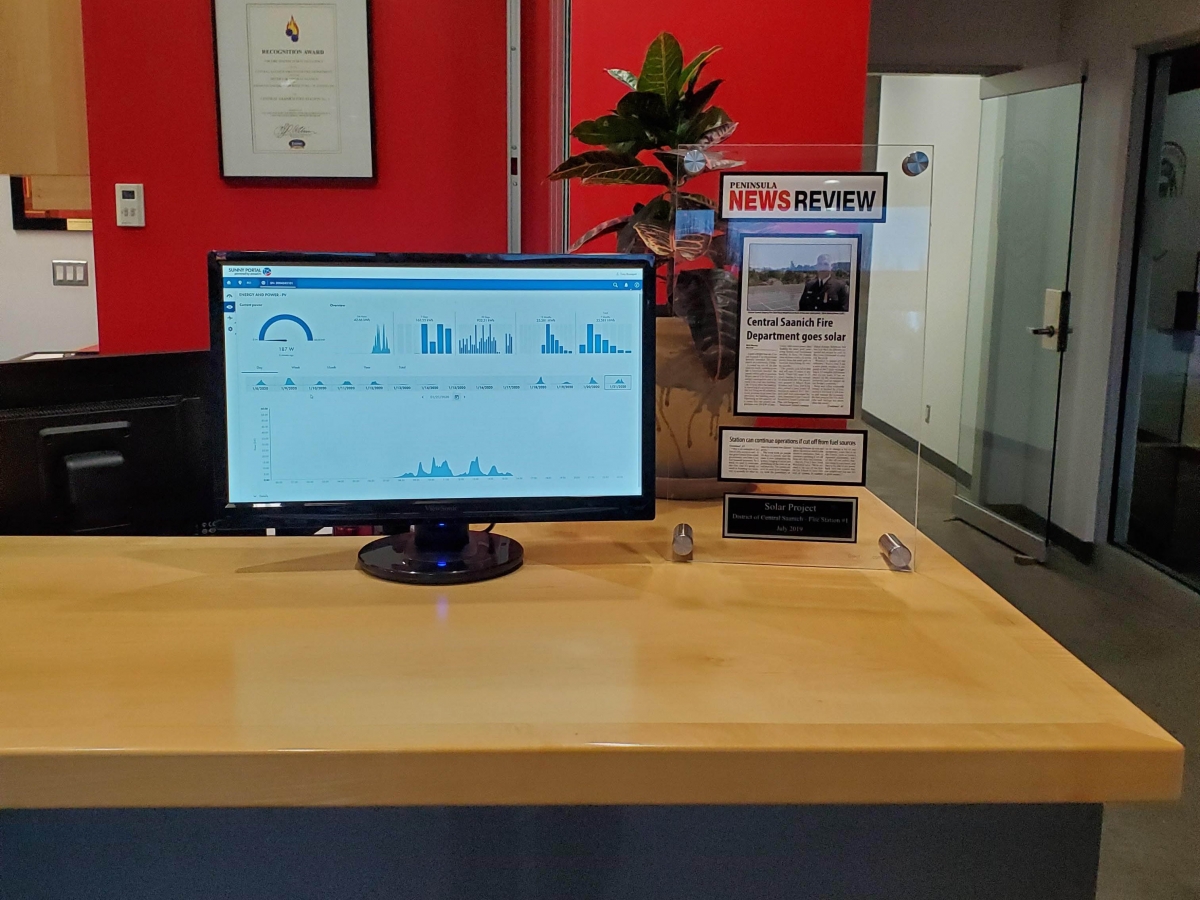 Solar technology has evolved so that it is now possible for consumers to create surplus energy they can sell back to the local utility company. Homeowners can install a solar-electric (photovoltaic) system that converts sunlight into electricity, effectively slowing down the utility meter and reducing utility costs. Larger collection units can turn back the meter enough that, during the day, excess power can be sold back to the utility. This is called net metering. For more details, check out the BC Hydro Solar power and heating page and EnergyHub.org .
What about rebates?
Currently, solar panel purchased are except from PST in BC, and the federal tax provision for clean energy was extended until 2025 (businesses, including farms, are allowed to depreciate the cost of their solar power system at an accelerated capital cost allowance rate of 50% on a declining balance basis.)