The best time to prepare for wildfire season is now.  FireSmart is here to help individuals and communities take small steps to make a big difference.
Wildfire hazards can be reduced by following simple, preventative steps like adding a few FireSmart actions to regular yard work routine.
This program will support, promote, and engage in FireSmart activities and awareness throughout Central Saanich as well as the Tsawout and Tsartlip First Nations.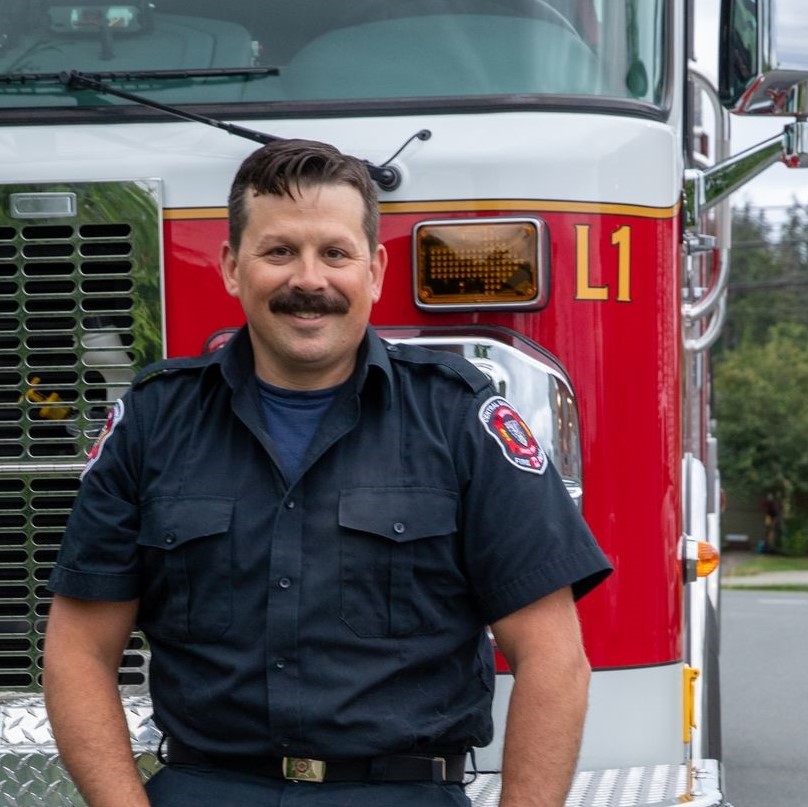 The District's first FireSmart Coordinator, Ryan Vantreight, is performing home assessments, working on a community wildfire resiliency plan and educating residents to help improve preparedness for wildfires.
In 2022/2023 we will be focusing on:
Free FireSmart Home Assessments
Public information sessions
FireSmart Home Rebates
Special events
Please contact Ryan today to learn more about the FireSmart program or to schedule a free home assessment. 250-415-8066 or ryan.vantreight@csaanich.ca
Keep your eyes on our Facebook, Instagram or Twitter pages for updates! 
---
An introduction to FireSmart
Why FireSmart your property?
Watch Larry Watkinson (Fire Chief of Penticton) give a Home Ignition Zone Assessment for a homeowner in Penticton, BC. Home assessments are a great opportunity to identify where FireSmart practices can be applied on the home.
---
Communities within Central Saanich are set amongst a patchwork of natural and developed areas at risk of wildfire. Homeowners can take simple actions to create a FireSmart property, dramatically increasing the resistance of your home and property to wildfire damage. To learn more, please click the images below:
Useful links and resources: