Update
The proposed regulations have now been adopted by Council and you can find the updated Land Use Bylaw in the link below. 
As part of this project new design guidelines for infill development have been adopted and many types of infill will require a Development Permit be approved by Council.  The new design guidelines are found in section 11.10 of the Official Community Plan, or in the link below. 
Project Background
In the spring of 2018, we started a community conversation about future growth management through the Residential Infill and Densification project. With your input in mind, we created new housing policies and guidelines specific to infill housing to help meet our community's evolving housing needs, including opportunities for affordable housing and options for seniors to age in place. The last phase of the project was to update the Land Use Bylaw regulations to address new policies. 
---
Small lots and R-1XS

Small lots are defined as any lot 500 m2 (5,382 ft2) or less in area, or a narrow lot with 15 m (49 ft) or less in frontage. Small lots may exist or be created under the R-1XS, R-1Z, R-1S and RCH zoning regulations. The development of a small lot requires a Development Permit to regulate design under the new infill guidelines. Most R-1XS lots are considered 'small lots' and would also be impacted by general regulations for small lots, such as requiring a lot area of 400 m2 to be allowed a suite or 500 m2 for a cottage.
---
Accessory Cottages and Carriage Houses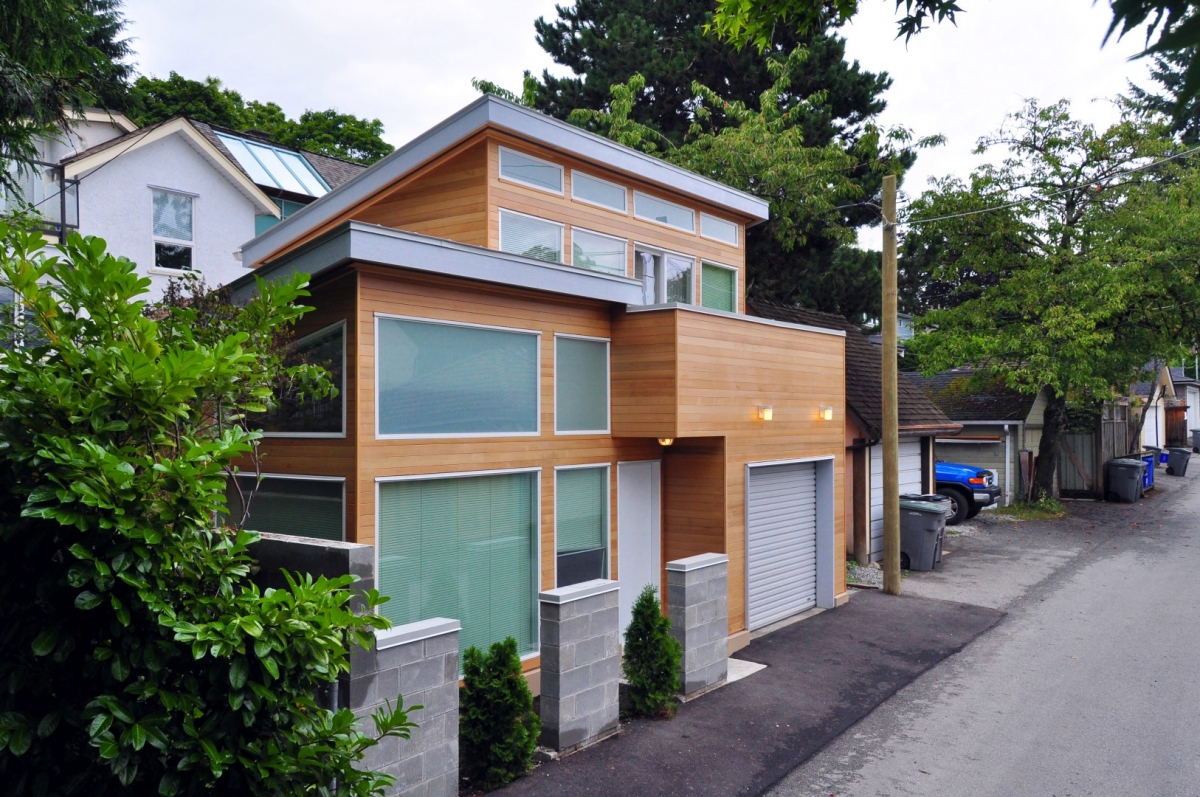 For 'R' Residential zoned properties, which are located within the Urban Settlement Area: the regulations now allow for a 1-storey cottage as an alternative to a suite within the principal dwelling. 'R' zones capture most of our single-family dwelling neighbourhoods and a Development Permit to regulate design under the new infill guidelines would be required. 
For 'RE' Rural Estate zoned properties, which are located in Rural areas: the regulations now allow either a 2-storey carriage house or 1-storey cottage as an alternative to a suite within a principal dwelling.  Development Permits are not required for properties in Rural areas.
---
Panhandle Lots

Previously, there were no policies to guide the development of panhandle lots.  New policies for panhandle lots were added to the Official Community Plan and now all 'R' and 'RE' zones include regulations for this housing typology.  Panhandle lots are limited to 25% lot coverage and a 4.5 m building height (1-storey).  To reduce neighbourhood impacts from panhandle lots, suites or cottages are not permitted.   A Development Permit would be required to develop a panhandle lot within the Urban Settlement Area.
---
Duplexes

The R-2 zone allows for single family dwellings or duplexes, subject to different minimum lot area requirements.   The minimum lot size required for a duplex in the R-2 zone has been reduced to 800 m2 (~8,600 ft2) from the previous requirement of 920 m2 (~9,900 ft2).  For single family dwellings the lot size requirement remains at 660 m2 or larger.  Although the lot size has been reduced for a duplex, it is expected that many existing lots that meet the 800 m2 requirement would need a variance for a reduced the lot frontage since a wider frontage is required to allow a duplex (26 m vs 21 m).
Duplexes   (click for details)
---
Pocket neighbourhoods and small scale multi-unit

Pocket neighborhoods are a group of clustered houses gathered around some sort of shared open space such as a garden courtyard, that are intentionally designed to build community and foster social interaction.
Small scale (townhouse or apartment) with up to 8 units could include older homes being converted into three or more suites.
There are no new Land Use Bylaw regulations specific to these forms of development. A development proposal would require a rezoning application and a new zone to be created as part of the approval process.
---
Brentwood and Saanichton commercial cores

New policies support up to 5-storey buildings in the commercial core areas. These developments could be mixed-use buildings with lower level commercial with residential uses above. New policies would allow for a taller building if a community benefit is included, such as: affordable or seniors housing. New policies also support increased density along main travel corridors close to the village centres, small commercial nodes, and public transit. This could be in the form of townhouses or apartment buildings up to 4 storeys.
---
What did the District hear from the community?
Residents and stakeholders have been engaged since the project started in 2018 on infill housing typologies for Central Saanich, draft housing policy, and best practices regarding street design and parking. There were clear themes, such as ensuring adequate parking, and more, which you can ready about in the What We Heard Report.
Key themes of support related to the project process and residential infill and densification:
General support for infill housing in areas that can support increased density (i.e. arterial roads, village centres);
Significant interest in carriage houses and small lot infill, particularly for young families and seniors;
Increasing housing options through secondary suites; • Enthusiasm surrounding the anticipated OCP review;
Interest in developing a policy framework to guide the development of infill housing;
Increased housing supply will improve housing affordability;
Concentrating new housing in areas with existing development will help to protect farmland and the Agricultural Land Reserve.
Key themes of concern related to the project process and residential infill and densification:
Potential loss of mature landscaping and green space;
Parking requirements for additional units and traffic associated with increased density;
Recent development and scale identified as a source of concern;
Potential loss of neighbourhood character, privacy, and views;
Additional infrastructure required before new units can be constructed; and
Neighbourhood walkability is a priority; improvements to pedestrian and cyclist infrastructure are needed.
What we heard helped inform the policies and design guidelines that were developed.
What is infill and densification?
Infill refers to developing within existing neighbourhoods, including small lots, cottages and duplexes. Densification refers to the development of existing sites with higher density, such as townhouses, apartments or mixed-use buildings.
Why do we need infill and densification in Central Saanich?
Housing supply and affordability have become increasingly more challenging. These issues are exacerbated by the limited housing diversity in our community. Nearly two-thirds of our housing stock is increasingly expensive single-family dwellings. The result is that there are not enough options for seniors to downsize or young families to move into Central Saanich. Increasing the variety of available housing options through infill and densification can help meet our community's evolving housing needs.
We project the District needs 375 new dwellings by 2036 to keep up with growth; policies for infill and densification will allow us to focus the development in a way that creates the variety of housing options we heard you want, including opportunities for affordable housing and options for seniors to age in place.
What about parking and pedestrian safety issues that arise with more housing?
Parking and traffic concerns are often raised when new developments are proposed. Realizing this is a subject matter that needs to be looked at more closely, two new policies have been added to the Official Community Plan as part of this project:
Update the off-site servicing standards to include on-street parking as part of the frontage improvements, in balance with other priorities for use of the roadways such as sidewalks, street trees, and bike lanes.
Consider establishing a Parking Fund to collect cash-in-lieu payments when a variance is granted, that would be used to improve public parking and alternative transit infrastructure.
Another project initiative currently underway in the District is the development of an Active Transportation Plan, which would help identify priority locations where pedestrian and cycling improvements are most needed, and where new pathways can improve connectivity throughout the District. 
A challenge with tiny homes is that they are not addressed in the BC Building Code and they currently cannot meet code. Should there be provincial changes to the BC Building Code to address tiny homes, or if it can be shown they comply with BC Building Code, or an alternative health and safety standard, we would consider them as an alternative to a cottage or carriage house.
Tiny homes would need to be connected to water, sanitary sewer and storm drainage services. Like cottages, they would be regulated through a development permit process when they are within the Urban Settlement Area. (See cottages above).
What about affordable housing?
Infill increases housing options, such as more townhouses, condos and rental housing. The ability to have legal suites also makes home ownership more attainable. The OCP policies continue to encourage the development of affordable housing. The issues around achieving affordable housing will be looked at more closely as part of the OCP Review project. 
What about accessibility?
One of the key objectives to this project is to increase housing diversity to provide a wider range of houses options suitable for people of all ages and abilities.
Through this project, policy amendments in the OCP address improving accessibility by:
including a new policy to specifically encourage accessible design standards in new developments,
identifying fully accessible housing as one of the housing needs that would be supported, and
including a new policy to undertake a review of accessibility standards and best practices in the future that may include further Land Use Bylaw and Building Bylaw amendments. 
New parking regulations for accessible parking spaces were recently adopted by Council. The province is reviewing the topic of accessibility as well and changes to BC Building Code are anticipated that would provide guidance for a future review, particularly changes to construction standards.
What about protecting heritage homes?
New developments can incorporate existing heritage buildings as part of redeveloping a site and the recent preservation of the Verdier House is a local example. To ensure heritage conservation is explored, the OCP amendments include a new policy that retaining buildings or site features with heritage value should be considered.
The design guidelines in the OCP now note where heritage sites are, and these heritage properties as well as those properties close to should facilitate heritage conservation and have a design style that is complementary. 
The issues of heritage conservation more generally is a topic that would be looked at more closely as part of the OCP Review project.  
What about our infrastructure capacity?
There is adequate capacity in our sewer and water systems to deal with any new development and the population projections resulting from this project. 
The sewer system is regularly assessed by hydraulic modelling based on population projections.  Similarly to ensure excess design capacity in the water system it is modelled under a range of conditions and population scenarios for 2025 and 2050, including maximum daily demands and a fire situation occurring together.
Localized upgrades to pipes and pumps is an ongoing issue and these types of technical/ mechanical upgrades may be required long before issues on system capacity arise.
Addressing infill development within existing neighbourhoods and within the Urban Settlement Area would occur where the systems have been designed to accommodate future growth, and avoids unwanted sprawl that may require further expansion of municipal infrastructure.
Why did we regulate maximum house size?
It is not uncommon for zoning regulations to include maximum house size limits to help establish a more compatible pattern of development within a zone, regardless of how much any one property may exceed the minimum lot area in the zone.  
The objectives include:
There is more certainty of the development potential for any given lot within a zone,
It provides a pattern in the Land Use Bylaw of having a range of increasing lot sizes in our zones, with a corresponding maximum house size,
It removes incentive to rezone to a different zone with a larger FAR allowance just to be able to have a larger house.
If your home is larger than the proposed maximum: Any existing dwelling that was lawfully constructed but would no longer comply with the zoning regulations due to the proposed amendments would become what is known as "legal non-conforming" (also more generally known as "grandfathering"), and these buildings can continue to be maintained/repaired over their life time.
What are the new house size regulations?
In addition to the floor area ratio, each 'R' zone now includes a maximum house size expressed as total floor area. 
How where the proposed maximum house sizes determined?
The maximum house sizes were determined by multiplying the allowable floor area ratio by minimum lot area and adding 20%. The reason to include an additional 20% is to account for lots that are somewhat larger than the minimum lot area.
Agricultural Zones
A maximum house size of 500 m2 (5,381 ft2) is proposed for the Agricultural zones to reflect the provincial Agricultural Land Commission regulations, and to address similar concerns resulting from large homes impacting farm land.
What are the new house size regulations?
Maximum house size is based on the zone as follows: 
ZONE

LOT AREA

PRINCIPAL DWELLING

ACCESSORY BUILDING

 

m2

Max House Size

Max Size

R-1

780

(8,395 ft2)

420 m2 (4520 ft2)

50 m2 (538 ft2)

R-1M

660

(7,104 ft2)

350 m2 (3767 ft2)

50 m2 (538 ft2)

R-1S

480

(5,166 ft2)

 230 m2 (2475 ft2)

35 m2 (376 ft2)

R-1Z

400

(4,305 ft2)

240 m2 (2583 ft2)

10 m2 (107 ft2)

R-1XS

300

(3,229 ft2)

180 m2 (1937 ft2)

10 m2 (107 ft2)

R-2 (SFD)

660

(7,104 ft2)

350 m2  (3767 ft2)

40 m2 (430 ft2)

R2 (duplex)

800

(8,611 ft2)

430 m2 (4628 ft2)

50 m2 (538 ft2)

R-2S (SFD)

550

(5,920 ft2)

295 m2  (3175 ft2)

40 m2 (430 ft2)

R-2S (duplex)

550

(5,920 ft2)

330 m2 (3552 ft2)

45 m2 (484 ft2)

RCH

440

(4,736 ft2)

265 m2 (2852 ft2)

50 m2 (538 ft2)
What other regulations have changes for residential zones?
Some additional regulations were updated so that a consistent approach across all residential zones is applied where appropriate.
These include:
Setbacks for an exterior side yard in the R-zones (ie: a side yard facing a road)  are all set at 4.5 m, which is standard practice. 
Building separation between an accessory building and dwelling is reduced from 3 m to 1.5 m for more flexibility.  Note: The Building Code may require a larger separation.
For 'R' zones the rear setback for a non-habitable accessory building has been reduced to 1.5 m. This would allow more flexibility in siting 1 storey buildings, such as a detached garage, further into the rear yard.  This does not include accessory cottages. 
Regulations for the size of accessory building are all set by a maximum floor area in the 'R' zones. 
Where a zone included a minimum floor area for a dwelling, these have been deleted. This would remove a barriers to constructing smaller homes or the development of pocket neighbourhood. 
The FAR regulation now includes both garages and carports equally.
Why was the project done?
Concerns about housing affordability and housing diversity, have continued to increase throughout our region, including Central Saanich which has limited housing options. Infill developments have been occurring in the District for years, however, there have been some gaps in policy and a lack of development controls to guide development and mitigate impacts on the neighbourhood.
This project is about being in a better position to respond to development proposals and direct anticipated growth to locations that are in the best interest of the community, it is not about increasing projected growth trends.  This work builds on the fundamental principals in the Official Community Plan of providing a range of housing opportunities and to create walkable neighbourhoods.
Adopting Infill Development Guidelines provides direction to property owners about design priorities and strategies to achieve sensitive infill.
This project addressed a wide range of housing types, including types we currently experience or would like to encourage more of, such as carriage houses, small lots, duplexes and townhouses. 
How is our community being preserved/protected? 
It is important to note some key aspects of current policy direction that are not changing through this project.
Residential infill and densification continues to be focused within the Urban Settlement Area Boundary, consistent with current OCP policies and the CRD Regional Growth Strategy.
By limiting new development to small scale infill within existing neighbourhoods and limited densification in the core commercial areas, the proposed polices would help mitigate pressures for urban sprawl onto our Rural and Agricultural lands.
In order to remain strong on protecting agricultural and rural lands, we cannot grow out , therefore, new growth has to be accommodated within existing neighbourhoods and through densification within the core commercial areas of Brentwood Bay Village and Saanichton Village.
The policies would help to create compact, walkable neighbourhoods where a range of commercial and community services are available, which is a fundamental principal of the OCP. 
By providing more housing close to services, employment areas, and close to public transit we can reduce reliance on automobile and help to address Climate change.
The District has been experiencing growth rates close to 1%, which is anticipated to continue through to 2036.
An analysis of the Infill Development potential showed that the anticipated growth could be accommodated through infill development on Residential lands within the Settlement Area and with densification in the core Villages of Saanichton and Brentwood Bay, including medium density growth along the main travel corridors. 
At this time, no changes to the Settlement Area Boundary are contemplated to accommodate growth.
What do the changes mean to my property?
The amendments that would have the most immediate impact are:
For all 'R' Residential zoned properties, the regulations now allow a 1-storey cottage as an alternative to a suite within the principal dwelling. The R-1Z zone is an exception, since suites are currently not permitted within the R-1Z zone. 'R' zones are located within the Urban Settlement Area Boundary and would capture most of our single-family dwelling neighbourhoods.
For all 'RE' Rural Estate zoned properties, the regulations now allow a cottage or 2-storey carriage house as an alternative to a suite within the principal dwelling. The RE-5 zone is an exception since suites are currently not permitted within the RE-5 zone. 'RE' zones are located outside of the Urban Settlement Area Boundary.
The R-2 zone now permits duplexes if the lot is 800 m2 (~8600 ft2) or larger, and single family dwellings on lots 660 m2 or larger. The lot area for a duplex was reduced through this project from the previous requirement of 920 m2 (9,902 ft2).
Each R-zone now includes a maximum house size in terms of floor area. A maximum house size in the Agriculture zone is also proposed that would be consistent with the provincial ALC regulations.  See "What are the new house size regulations?" for the size limits. 
Where infill development is proposed within the community, a development permit approved by Council would be required to ensure new development is consistent with the guidelines.
The approval process around many types of development would remain the same, such as rezoning applications to allow small lot subdivisions, Council approval required for any proposed panhandle lot, and Council approval for any variances (ie: setback, height, or parking).
What other change may affect me?
A number of regulations throughout the bylaw have been amended to be more consistent, such as:
Consistent setback of 4.5 m for external side yards in 'R' zones
Including maximum floor area for accessory buildings in 'R' zones, (currently ranges from either % lot coverage, floor area or both), and
Panhandle regulations have been added to all 'R' and 'RE' zones.
A number of definitions and general regulations have been amended to provide more clarity and better reflect how they are interpreted. Some additional regulations were included to reflect common practice or trends, such as:
Allowing accessibility ramps in setbacks,
Reducing the rear yard setback for accessory buildings,
Defining 'family' to include up to 6 unrelated persons,
Allowing larger projections into a setback for exterior cladding and thicker insulated walls.